High temperature Bellows
High-Temperature Bellows
Aluminium Bellows
These Bellows are made from Alluminium coated fiber glass material and are used in harsh chemical environments
And High Temperatures and resistance up to 880 degree centigrade's.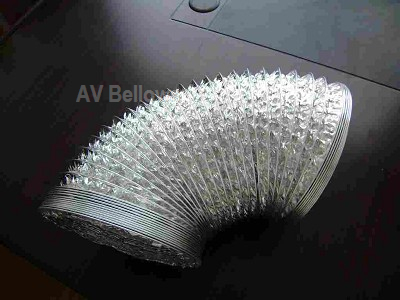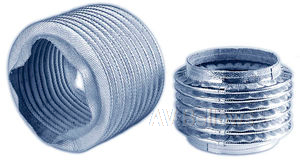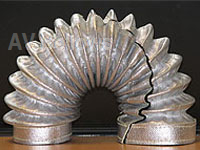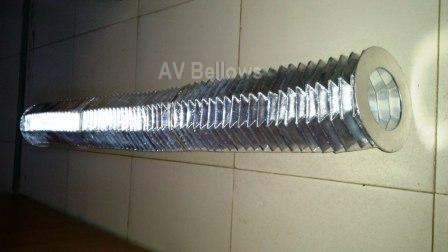 Silicone Bellows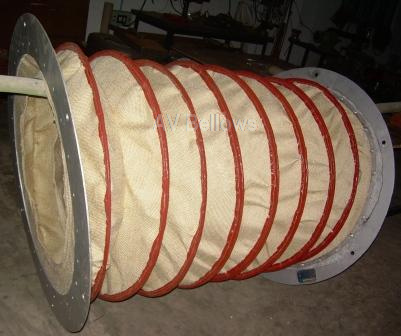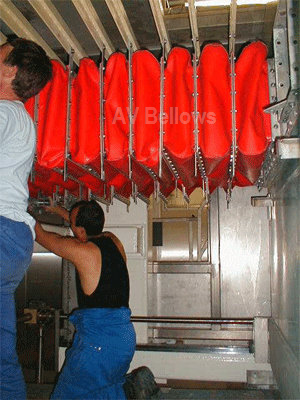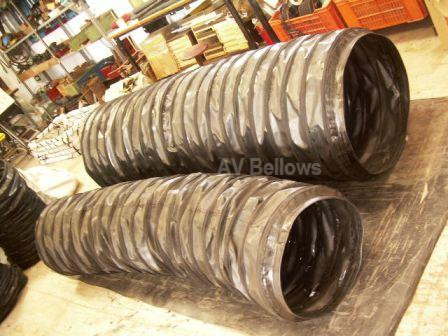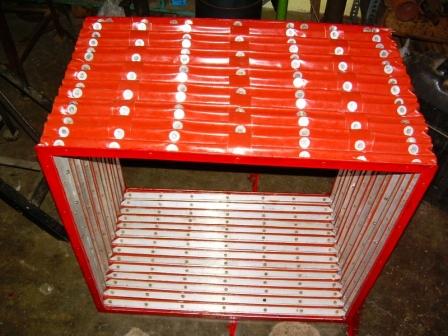 We are known as a prominent Silicone Bellows Manufacturer and Exporters of India. The Silicone Bellows offered by us, exhibit great temperature range capabilities. Silicone Bellows also have good resistance to ozone and weather.
The Silicone Bellows can be availed from us at the most competitive prices.
High Temp. Fabric Bellows/High Temperature Glass / Ceramic Fabric Bellows are used where there
is continues high temp. Application i.e. near furnaces. This materials with Stand temp up to 1200 °C to 2000°C & totally fireproof Standard materials are polyester woven with polyurethane coating. A wide range of different fabrics are available for special applications, for example - Preotex. Kevlar/Aramid fabric for high temperature applications up to 600 º C e.g. laser, plasma or welding machines and Teflon coated for grinding applications.
Welding blankets

Welding Machines

Laser Cutting Machines

Piping insulation covering

For insulation, clothing, expansion joints, pipe wrap, gaskets, wire-inserted insulation

Neoprene coated, silicone coated, rope, cloth, glass, pure glass, tubing, blankets, plied and laminated curtains, mat, tapes, belts

Expansion joint fabrics, bellows

Fireproof - 2400°F, pure silica, ceramics, paper fabrics

Chemical resistant - flexible, strong, fireproof

Special release surface, high temp, pressure sensitive adhesive

Electrical heat sealing strip

Trusted brands - Teflon®, Kevlar®, Nomex®, Teflon® glass belts, Teflon® glass tape
Your high temperature fabrics bellows needs will be dealt with professionally and quickly. Remember, we have over 40 years of manufacturing experience resolving application needs just like yours

Reach Us
New No 79-Old No 105, Eswaran Koil St, Town Hall, Coimbatore - 641001
Ph : 0422 2395831