Bellows Telescopic covers Wipers Rollaway covers
AVBellows customers for bellows products come mainly from the automobile, machine tool and medical industry. Ibrahim bellows are manufactured from time tested synthetic materials which have proven their mettle in actual operating conditions for over a decade. Our bellows which are in various shapes and sizes are long lasting and are available to suit every application. The choice of the materials are influenced by the operating conditions, application and the type of construction. The type of conditions include Multilayer constructions which is unique to IBRAHIM INDUSTRIES.
Our telescopic spring covers are the leading products for almost twenty years if you are looking for protection of your ball screws, columns, spindles and shafts. They reduce the accident risk and increase the precision of your machines and their life.
Hacked

Av Bellows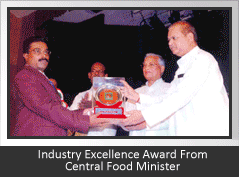 Reach Us
New No 79-Old No 105, Eswaran Koil St, Town Hall, Coimbatore - 641001
Ph : 0422 2395831